In a global uncertain business environment, rife with constantly upcoming new risks (internally & externally), an approach is needed to identify and manage risks & events that could affect the organization: Enterprise Risk Management (ERM).
An RM methodology is required in order to prevent the risks from causing the organization not fully achieving its objectives and not meeting the requirements it is subject to.
Avertim's methodology consists of 6 steps, evolving in an ongoing RM-cycle: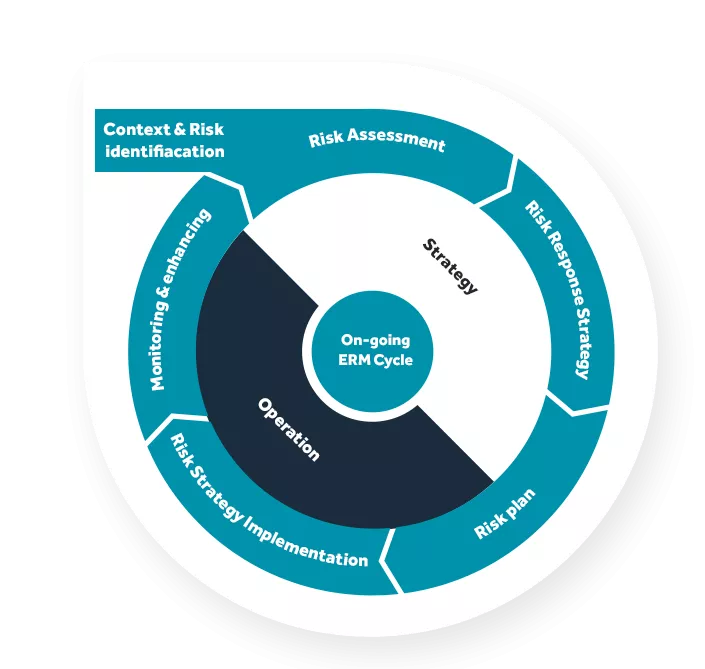 CONTEXT & RISK IDENTIFICATION
Contextualize the organization's environment and identify internal and external risks.
RISK ASSESSMENT
Prioritize key risks according to their criticality level.
RISK RESPONSE STRATEGY
Select a Risk Response Strategy, based on the organization's risk appetite to align the risk strategy.
RISK ACTION PLAN
Plan and validate a concrete set of actions.
RISK STRATEGY IMPLEMENTATION
Integrate the set of actions into the organization.

MONITORING & ENHANCING
Creation of an on-going process of Risk Monitoring.